The first days of 2008 can mean only one thing: It`s the time to choose the best Atari 8-bit game of the previous year. Let's get started with Kaz Kompo 2007 ! We will organise a truly worldwide contest for the best 8-bit Atari games! Since every good idea must have its beginning, I decided to organise my contest on atarionline.pl site under the name of "Kaz Kompo 2006". This year's edition has obviously the name
Kaz Kompo 2007
and practically unchanged rules. The official compo logo was prepared by
Sebastian "5eba" Chabowski
and I thank him very much for that. In the contest preparations significantly helped
Adam "asal" Salamon
who translated this text into english and
Andreas "Charlie Chaplin" Koch
who translated the rules into german and spends some gift prizes.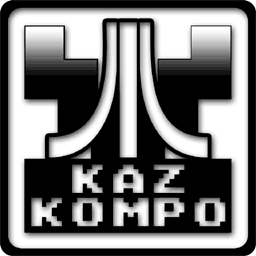 The total amount of cash prizes has been increased thanks to the generosity of the following people who donated their last year's prizes (all winners!):
Arkadiusz "ArSoft" Lubaszka
,
Michał "stRing" Radecki
,
Krzysztof "xxl" Dudek
,
Michał "Miker" Szpilowski
,
Adam "Powrooz" Powroźnik
,
Kamil "Vidol" Walaszek
,
Tomasz "TeBe" Biela
. The financial support was also given by
Rafał "Mały" Nowaczuk
and
Paweł "Pirx" Kalinowski
. I have respect for your attitude and I am grateful for your help. Thanks! I myself also donated some money and now the total amount of all cash prizes is 300 euros.
A few words about the rules:
1.
Our competition can enter all 8-bit Atari games
published
in 2007. It doesn't matter if they are commercial or freeware ones, if they won in other contests or not, if they require 64kB or 1MB of memory, if they require particular extensions, etc. It is only important that they were made generally available between January 1st and December 31st 2007.
2.
Anyone can vote by sending me an email using the contact form or by submitting a comment below this topic. It is best to provide a full name of a voter OR a nick this person uses on AtariArea or AtariAge forums. I will try to make unknown people reconfirm their votes and if it wouldn't be possible, such votes won't be taken into account. Voting is public and everyone will be able to see how other people have voted. No monkey business, scams, mistakes or ambiguity.
3.
Everyone can vote for up to three games but it is necessary to put them in order since points will be distributed this way: first place - 3 points, second place - 2 points, third place - 1 point. It is possible to vote for one or two games only (for example if a voter believes none of the games deserves the first place) but it is necessary to point out which place is omitted. All the points games get will be added up and on this basis a rating list will prepared. Games from the first three places will be rewarded.
4.
Authors and co-authors of the games
cannot
vote for their works. Instead, votes can be cast on other games or it is possible to vote for less than three games.
5.
All doubts will be dispelled and all problems will be solved by me personally. It is intended to make decisions quickly and efficiently.
6.
I would like to end voting on Tuesday, January 15th and publish results on 22nd. Thus it is possible to vote until midnight of January 15th.
7.
Last year the total amount of all cash prizes was 207 euro, this year it is
300 euro
. The authors of the games from the first three places win the following prizes:
1st place - 150 euro

2nd place - 75 euro

3rd place - 75 euro

8.
The cash prize will not be given to a game which won any prize in an ABBUC contest - in such cases rewards will be given to the games from lower places. The thing is not to reward games twice, but reward as many game creators as possible.
9.
There are also gift prizes founded by
Andreas "Charlie Chaplin" Koch
. These prizes will be distributed by lot among the authors of other programs and among the voters. Lot drawing will be performed by the sponsor of these prizes - Andreas.
10.
I don't exclude that there are people willing to support prize fund, in such cases the prize pool for the next year's contest edition will be increased.
11.
Prize money will be sent to the authors of the winning games on condition that an appropriate account numbers will be delivered to me until 31st March 2008 and similarly, gift prizes will be sent if I receive post addresses. If one of the authors fails to deliver me this information until that date, his prize will support the prize pool of the next year's contest edition.
I ask you for understanding for the rules listed above - I didn't want to invent any strict regulations where mainly good fun should be. I hope that common sense will help us to dispel all doubts in contentious issues.
Last year's games:
PERU

Mule Wars - authors: Mario "Allas" Caillahuz, Sal "kjmann" Esquivel (USA)


USA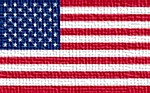 Super Pacman - authors: Landon Dyer, Ken "Dutchman2000" Van Mersbergen


SLOVAKIA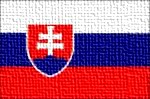 Belljumper - author: Martin "Mato Simi" Šimeček


GERMANY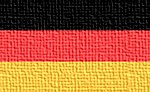 Boulder Dash III author: Mike "Homesoft" Langer

Eckn - author: Christian "Irgendwer" Krüger

Game Harry - author: Winfried "wf" Fiedler

Mini Master-Mind - author: Dieter "Old Men Tower" Gretschel

Multi Master-Mind - author: Dieter "Old Men Tower" Gretschel


CZECH REPUBLIC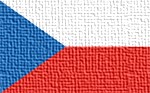 Caverns of the Lost Miner - author: Michael Kalous

Commando + - authors: Frantisek "Fandal" Houra, Mario "Emkay" Krix (Germany), Adam "Sack" Hay (UK)

Gangsters 2007 - authors: Frantisek "Fandal" Houra, Marek Pesout, Premysl Stefek, Radek "Raster" Štěrba, Petr "Fly" Svoboda

Mind Blast - authors: Zdenek "pseudografx" Eisenhammer, Frantisek "Fandal" Houra

Speed Up! - authors: Radek "Raster" Štěrba, Zdenek "pseudografx" Eisenhammer

Speed Up! Gold Edition - authors: Radek "Raster" Štěrba, Zdenek "pseudografix" Eisenhammer

Sniper Light gun - authors: Premysl Stefek, Radek "Raster" Štěrba, Petr "Fly" Svoboda, Frantisek "Fandal" Houra


POLAND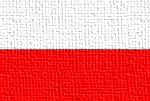 Agonia - authors: Michał "Lizard" Luberda, Daniel Szymczuk

BangPong - author: Paweł "Pajero" Nowak

Crownland - authors: Piotr "pr0be" Wiśniewski, Adam "Powrooz" Powroźnik, Mateusz Wiśniewski

Do akcji - author: Rafał Senator

Jetboy - authors: Krzysztof "xxl" Dudek, Krzysztof "Kaz" Ziembik, Michał "Miker" Szpilowski

Jet Set Wily 2007 - authors: Krzysztof "xxl" Dudek, Krzysztof "Kaz" Ziembik

Mario Bros. 2007 - authors: Tomasz "TeBe" Biela, Kamil "Vidol" Walaszek, Michał "stRing" Radecki