Pomocnik/Helper
Emulatory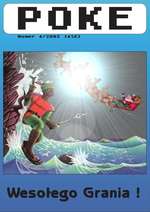 Czasopisma: 714 sztuk
(149)
Materiały scenowe: 32 sztuki
(8)
Materiały książkowe: 129 sztuk
(53)
Materiały firmowe: 19 sztuk
(16)
Materiały o grach: 351 sztuk
(16)
Spiżarnia Voya na Chomikuj.pl
Bajtek Redux
Zasoby wiedzy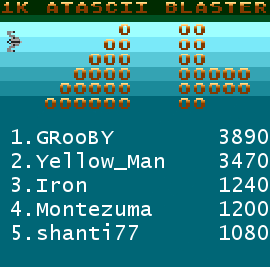 Gry/Games
Aktualizacja: 2023-12-04
Liczba katalogów: 8328, liczba plików: 35851
Zmian katalogów: 7, zmian plików: 49
Wewnętrzne/Internals
Nowinki tworzone dzięki
CuteNews
[ENG] John Anderson
An interview with John Anderson, the man behind one of the most enjoyable racing games of the eighties – "Rally Speedway".

Karol Wisniewski: Hello John. I found you trough your website (http://john.panelmagic.com/). It seems that you still work in computer business and you live in Florida. What are you doing now as a hobby?

John Anderson: I'm 52 now (in January 2008). My hobbies are Wakeboarding and guitar. I've been a water ski enthusiast since my college days and took up wakeboarding in the mid 90's when it was first gaining some popularity. The Orlando area is blessed to have Orlando Watersports Complex, which is a cable ski park. I've been an annual passholder since the first year it opened. I started playing guitar almost 2 years ago. Learning to play a guitar has been a lifelong desire that's been unfulfilled until now. I have a few songs online at the following url....

http://www.soundclick.com/fly135

I also have a few wakeboarding videos at...

http://www.wakepics.com/member/FLY135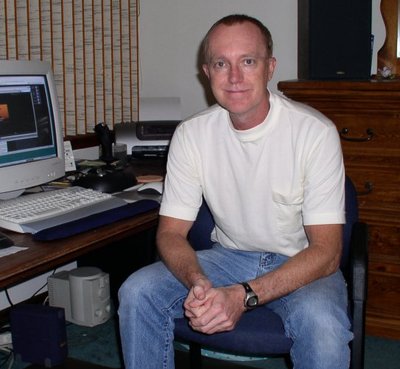 John Anderson



K.W.: Thank you for the links. It has been a long time since your last games so let's start from the beginning. How did you get interested in computers?

J.A.: A friend of mine had an Apple II and the "Space Invaders" game on it was a good copy of the coin-op version. I was a huge fan of "Space Invaders" at the time. I can honestly say that Space Invaders changed the course of my life.

K.W.: I think we all experienced that with some game…What was your first computer?

J.A.: My first computer was an Apple II+. For some reason I can remember that I bought it in May of 1980. I originally had bought a Bally game machine. But it froze up all the time and the "Space Invaders" game on it was a pretty poor copy. So I took it back and got the Apple II+.

K.W.: How did you learn programming?

J.A.: I graduated in 1978 with a BS in Engineering. I didn't really get much education in computers at the time. The job I had after graduation was mostly paper pushing and got boring fairly quickly. I started getting interested in microprocessors and did a lot of reading up on how they work.

K.W.: Why did you start making games?

J.A.: After I got the Apple II+, I started reading up about the people designing games. Since I had been studying microprocessors I decided that I would learn to program on my computer. My first program was written in Basic and used Bill Budge's 3D rendering package to make a simple Space game. I had a really slow update rate so I decided that I would learn assembler and try to speed it up. It turned out that Budge's 3D package was pretty slow and porting my code from Basic to assembly had little effect. But that got me digging deeper into programming the Apple II and I got serious about writing a full game in assembly language. I had developed an interest in playing "Asteroids" and "Defender" on the coin-op machines so I selected "Defender" as the basis for my first game.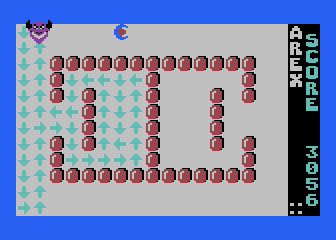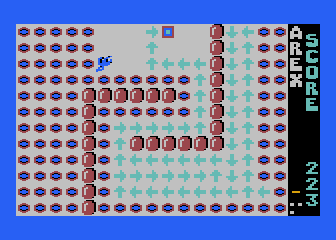 K.W.: Was it hard to get published your first game?

J.A.: Not at all. I sent an early copy of my first game "Eliminator" to Sierra, which later became Sierra OnLine. They offered me a job and a place to live in Fresno, Ca. But I had just purchased a house and was hesitant to move from Florida.

There was a local computer store owned by Scott Adams of Adv